My Top Five Six Movies
Having been asked to choose our 5 favourite websites today I thought that as a means of getting to grips with this blogging malarkey that I would also write a little about my 5 favourite films (for now)…
1. 500 Days of Summer.
The tag line is "This is a story about love, but it is not a love story". At the moment I would say it's my favourite film for many reasons, I love the cast and the way in which the characters are portrayed. I also adore the cinematography, there is one scene on a train where the lighting and angles all fits together so perfectly, with the sun setting outside and casting rays through the windows to create a soft amber shade. It makes me laugh and cry every time. It also has an amazing soundtrack.
2. I Love You, Man
This film also has an amazing cast, as well as some of the best one-liners. Its laugh-out-loud funny, but also sweet and romantic… In a weird way.
3. Factory Girl
I only saw this film recently, and loved it. It's based on the life of Edie Sedgewick, and is so touching and interesting to know what fame was like back then. I knew a little about Edie Sedgewick and her relationship with the amazing artist Andy Warhol before, but this film really opened up my eyes to their lives. It is such a sad tale about her journey to fame and addiction to drugs. All of the performances are amazing, especially Sienna Miller, there are times when the resemblance to Edie was so strong that it could have been Edie on the screen. I adored all the fashion and art throughout the film, it did make me hate Andy Warhol a little bit though…
]
4. Fight Club
Brad Pitt and an incredible story line… Need I say any more?
5. Kick Ass
The main reason I initially went to see this film is my crush on Aaron Johnson (Kick-Ass himself). I expected it to be just a new teenage comedy, however, not only was it funny, the special effects and action scenes were insane. Usually filmmakers tend to focus on either one or the other, but this film excelled in both. My attention was held the whole way through and as soon as it was over I wanted to watch it again. It also made me start to like Nicholas Cage, who I previously had a bit of a thing against.
6. The Boat That Rocked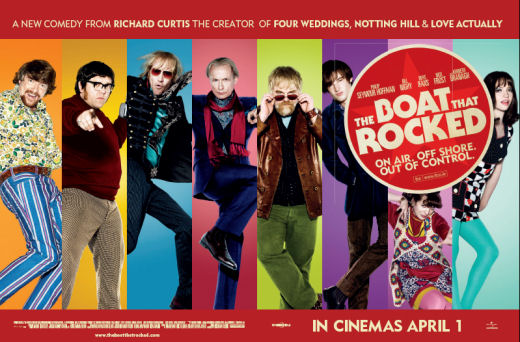 I just watched this film again for the first time in ages. I'd forgotten how much I love it, it's hilarious. It also has some of my favourite British actors, Bill Nighy, Rhys Ifans and Talulah Riley being among them. Plus the music is amazing, such a feel good film!