Endless (or eternity) scarves are all over the place at the moment, and are the perfect compliment to any outfit to add a touch of cosiness! Especially with all the snow the UK's getting! If they're good enough for Jessica Alba and Blake Lively, then they're good enough for us girlies!
1. Cowel Scarf – £19.50 – GAP
This snug, thick scarf is perfect for trips out in the snow and the range of colours offers a wide choice. I love the rich 'constellation blue' colour and am putting it high on my Christmas list!!
The beauty of these scarfs is that they can be worn loose around the neck, or wrapped around tighter for extra warmth.
2. Staring At Stars Lurex Eternity Scarf – £20.00 – Urban Outfitters
This scarf can be worn in a multitude of ways and is very versatile. Slightly thinner material than other scarfs, this one is more to make a statement than to keep you warm. With a hint of metallic in the scarf there is a little shimmer to the fabric. It can be worn as a loop around the neck (left), or can be worn folded and then as a normal draped scarf (right). Also the fact that Anna Brewster (left) one of my favourites, is modelling it makes me love it even more!
3. Tapestry Floral Snood – £12.00 – Topshop
I love the prints on these scarves, with either a feminine pink design, or a more earthy brown option. I love the colours in the pink design and would wear it with everything! They look so cosy, and so cheap!!!
4. Large Ribbed Snood – £12.99 – New Look
This thick knit burgundy snood is a gorgeous colour (and very in this season). The ribbed fabric makes it stand out from other similar designs in the shops, plus it's a bargain!
5. Snoods – £14.99 – River Island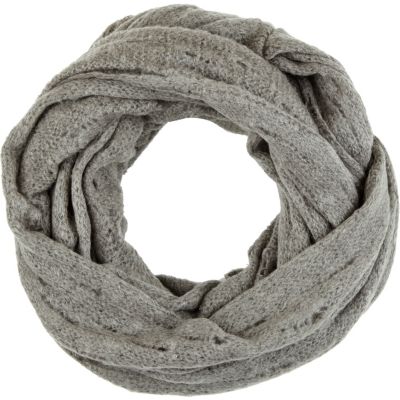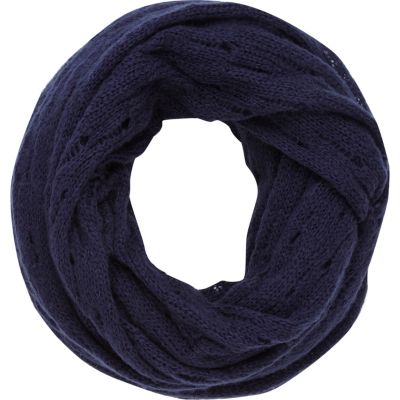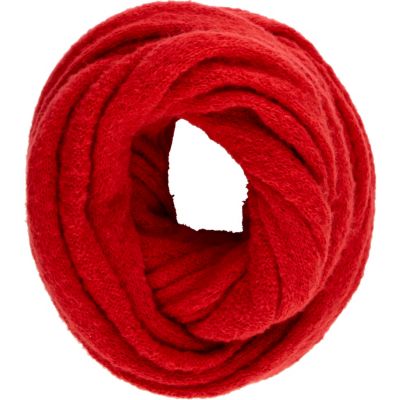 I love the designs on some of these snoods. The little white and black hearts are adorable (bottom right) and the leopard print is in keeping with this seasons trends (top middle), so you can fit two trends into one garment! Also the navy and grey options will look fab with all outfits, and the red really makes a statement. Definitely one for the Christmas list, if not just a treat for yourself.